2020/01/01
Michel and Sébastien Bras were invited to "THE CONNOISSEURS"@ANA
"THE CONNOISSEURS" was launched in 2013 as a group that supervises in-flight meals for Japan's leading airline ANA. The team includes world-famous chefs and sommeliers.
And this time, we will tell you great news. From December 2019, Michel and Sébastien Bras, a French restaurant at the Windsor Hotel TOYA "BRAS TOYA MICHEL & SÉBASTIEN BRAS", was invited to "THE CONNOISSEURS".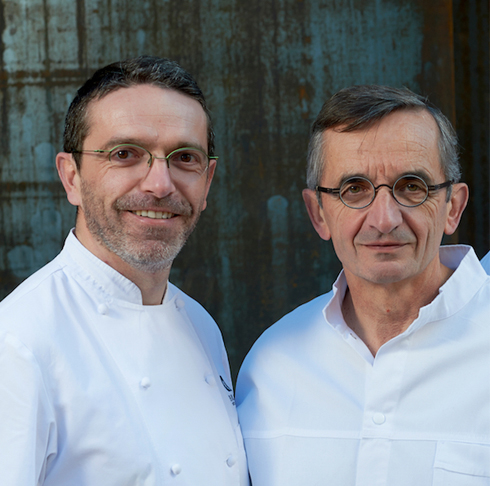 Michel and Sébastien Bras audacious yet refined cuisine is all about expressing their native Aubrac region in a contemporary style. Since their restaurant "BRAS TOYA MICHEL & SÉBASTIEN BRAS" opened in 2002 in The Windsor Hotel TOYA Resort & Spa, father and son have been building bridges between Aubrac and Japan. Please enjoy the Bras family cooking style, deeply rooted in nature and aiming to honor the land and its culture through the best of local ingredients.
In-flight meals supervised by Michel and Sébastien will be offered on ANA International flights from Japan to Europe and the US on First Class, from March to May 2020.