2020/01/16
Winter Activity : Fat Bike Tour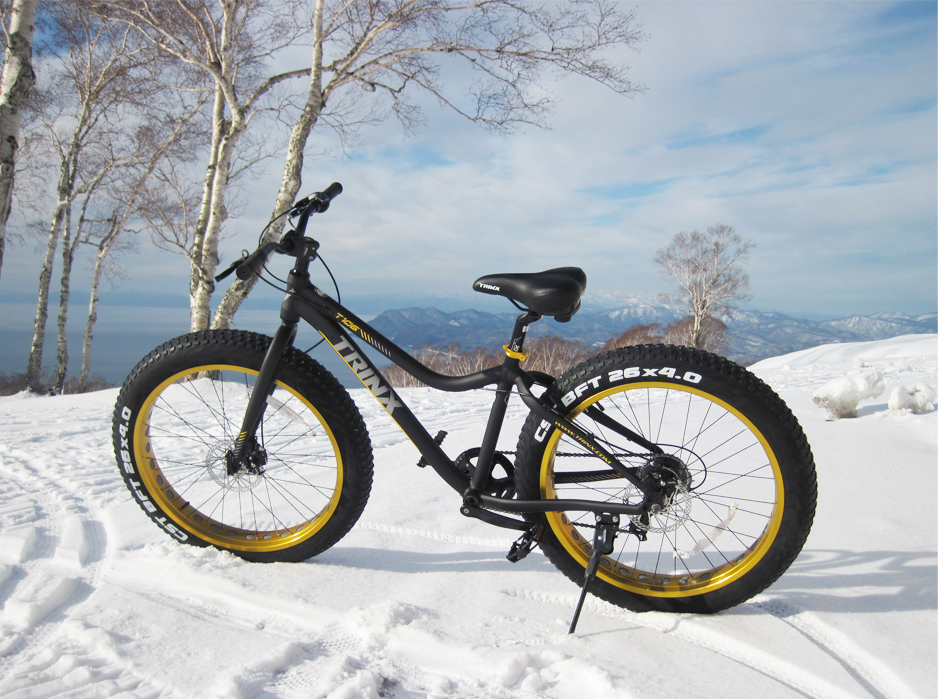 "Fat Bike Tour" has been added to the Windsor Hotel's winter activity menu.
Fat Bike is a kind of mountain bike. Its thick tire makes it easy to run on snowy roads, sandy terrain, and bumpy roads. This "Fat Bike Tour" have one instructor, and he will guide you on the snow route including the scenic spots. Please enjoy the beautiful scenery of TOYA and the sense of unity with the magnificent nature on a Fat Bike running.
Fat Bike Tour:
business hours 8:00 a.m. – 5:00 p.m.  *Please make a reservation
– Trial course (30 mins.) ¥12,100 per person
– 60 minutes course ¥23,100 per person
– Extra charge for 1 person ¥11,000
*Up to two customers can be added per one instructor.
*Suitable for ages junior high school student and up (height 130 cm or more)
*May not be possible depending on weather conditions.