2016/01/20
Michel Bras Ranks No. 1 – Year 2016 List of "100 of the Best Chefs in the World"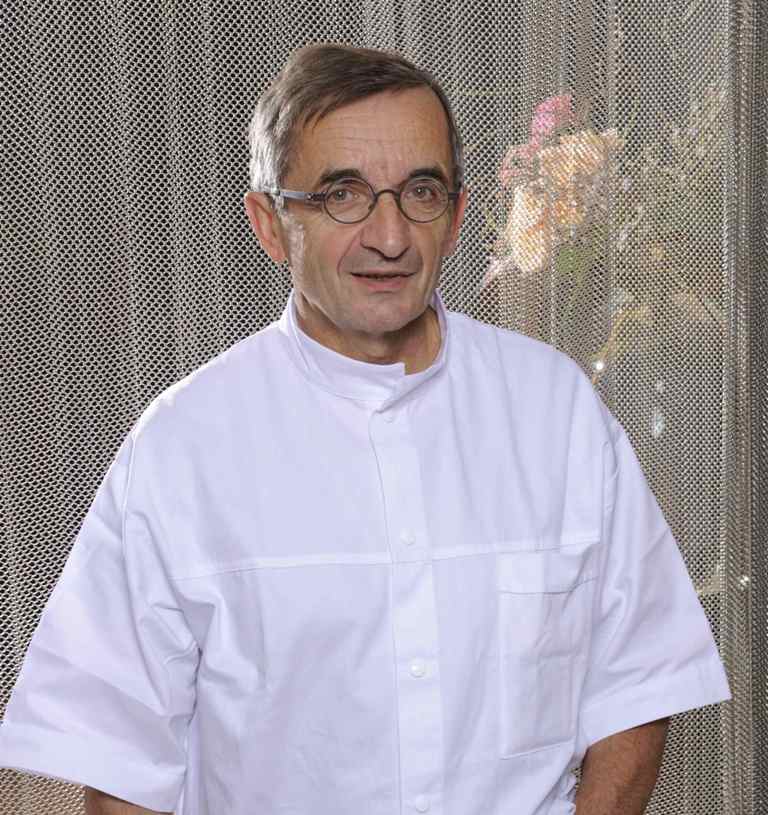 [January 20, 2016 – Paris] Michel Bras of Laguiole, France was chosen to rank at the top of the year 2016 list of 100 of the Best Chefs in the World, a survey launched by France's Le Chef magazine which covers gastronomy.
The list was made through a poll that was conducted from October 2015 to mid-January 2016 asking 528 two and three-Michelin starred chefs in 5 continents to name the top 5 chefs they think should represent the culinary profession as well as whose name they wish to see at the top of the list. Presented annually for more than 25 historical years, the survey is the topic of discussion every year as an extremely honorable award with votes cast by fellow chefs. In 2015, Michel Bras ranked sixth. The top 10 of 2016 are as follows.
1. Michel BRAS, Le Suquet — Laguiole, France
2. Pierre GAGNAIRE, Restaurant Pierre Gagnaire — Paris, France
3. Seiji YAMAMOTO, Nihonryori Ryugin — Tokyo, Japon
4. Alain DUCASSE, Louis XV Alain Ducasse — Monaco
5. Pascal BARBOT, L'Astrance — Paris, France
6. Eric FRECHON, Epicure — Paris, France
7. Emmanuel RENAUT, Flocons de Sel, Megève, France
8. Martin BERASATEGUI, Restaurant Martin Berasategui — Lasarte Oria, Spain
9. Benoît VIOLIER, Hôtel de Ville — Crissier, Switzerland
10. Joan ROCA, El Celler de Can Roca — Girona, Spain
Michel Bras TOYA Japon is Michel Bras's first branch restaurant overseas, in business since The Windsor Hotel TOYA Resort & Spa opened in 2002. Every November, Michel Bras, his son and current owner of the head restaurant Sébastien Bras, and the Bras family visit Japan to hold the annual Bras Fair.